Here are just a few of the other services we offer!
Your Branding and Financial Statements
How the world perceives your business is affected by every
interaction your business has globally.
Your image- Through your financial statements
My firm has invested heavily in the design of the financial statement template.
Are you proud of your logo? Use it.
Your logo builds awareness, goodwill, and drives the future sales of the business. Why not further leverage your logo by incorporating it into your financial statements?
Choose Your Style
Depending on size and shape of your logo, we can insert it on each page of your financial statements. It's your option to insert it either on the header or footer.
Click the image of the financial statement to download a sample.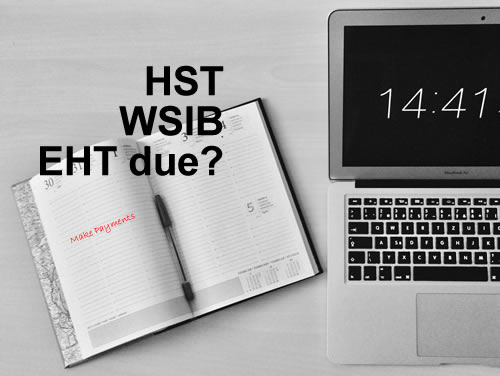 Payroll / Other Taxes
In addition to the requirement to file your personal and/or corporate tax return, you may be subject to additional requirements regarding sales tax and payroll. We can assist in the calculation and filing of HST, source deductions, WSIB, Employer Health Tax (EHT), and more.
Voluntary Disclosure Program
Worried about having unfiled or incorrectly filed tax returns?
The government wants everyone to be tax compliant and prefers that people voluntarily come forward, come clean, and pay the taxes that they owe. This is why the information of those caught and convicted of tax evasion is made public; to scare other taxpayers to be compliant.
If you meet the criteria of the Voluntary Disclosures Program, you will only owe taxes plus interest. You will not have to pay civil penalties or need to worry about criminal charges. You may even qualify for a reduction in interest assessed by CRA.